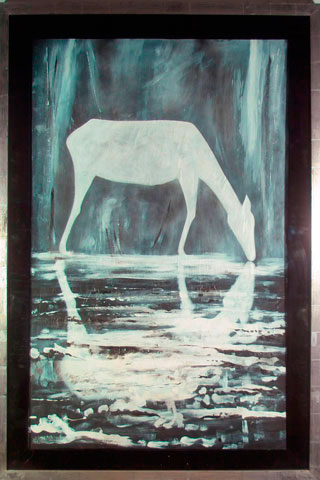 Shunt – London Bridge Tunnels
2010
"It is said that love lasts forever ?"
Instalation of paintings, sculpture, poetry and immersive environments
This was an installation at Shunt in the tunnels under London Bridge station exhibited in 2010. The works on display included painting , sculpture and environments. Atmospheric and dreamlike- this installation project used the symbolism of the white deer as an icon of inner peace.
The works are poetic and accompanied by a poem on the same theme
It is said that Love lasts Forever?
 Through the flickering of time,
A smile remains,
A warm reminder,
That love lasts forever.