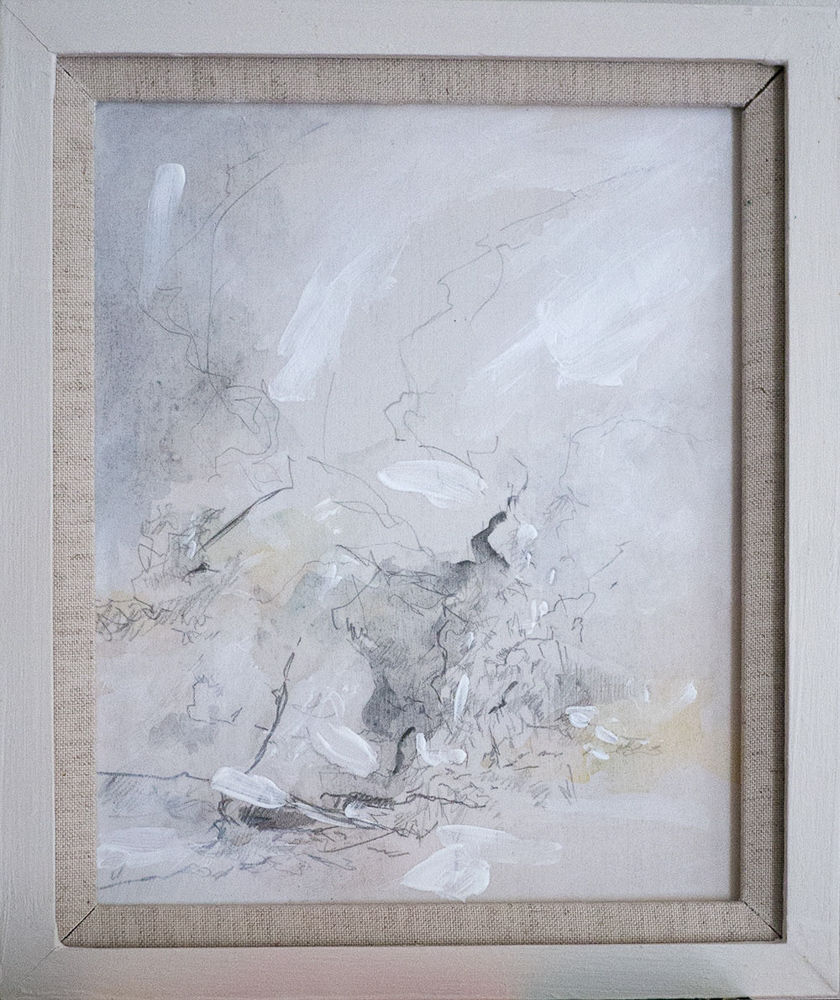 Small works on silk
Beautiful and delicate watercolour and acrylics on silk often with the addition of pencil. These abstracts often depict elements from nature- the wind , a stream, light reflecting on water.
They are small meditations of our relationship with our environment.
The works are beatufully finished in a hand gesso finished frame. They are protected beneath a UV protective acrylic that provides protection agains sunlight enabling you to enjoy these works for many years.
These small works are available to buy directly from the shop.